Why Choose Culligan Portable Exchange Service?
Get soft water delivered to your door by the world leader in water delivery!
Sit back, relax, and enjoy soft water.

With regularly scheduled tank delivery and maintenance, everyone in your home can easily have access to soft water from every fixture. Additionally, our portable exchange tanks actually take up less space than a traditional water softener, use no electricity, and require very few, if any, changes to your plumbing.

Best for brine restricted areas.

Culligan's Portable Exchange offers a salt-free alternative for your home. Our resin filter media tanks will allow you to enjoy the benefits of softer water without the discharge. Your Orange County Culligan delivers and exchanges a tank at your home on a regular schedule that is convenient for you. Regeneration takes place at Culligan, so there's no salt discharge at your home and in your community.
Local Resource
Orange County Hard Water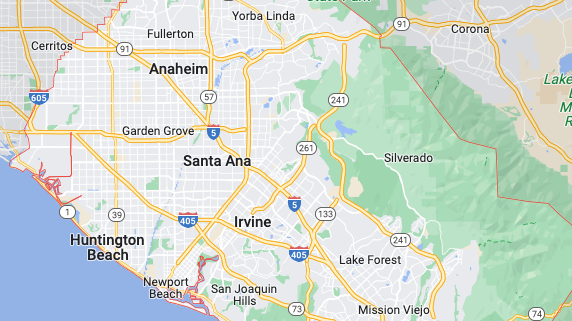 The Proof
Why Do Orange County Homeowners LOVE Us?
Jon P.
Culligan has been great to work with! They solved some pretty serious water quality issues for us and they were very understanding when i lost my job. They kept the same quality of service while allowing me to catch up.

Patty B.
I was very pleased with the installation and my new water!! I can't believe I didn't do this sooner. My water was so hard and so damaging to my home and now I have delicious drinking water, too! The company has been very attentive and helpful. I don't hesitate to recommend Culligan of Orange County to you!
Elena A.
We are very pleased with our water softener system and technicians customer service. We should have purchased years ago. Our whole family is so happy with the water experience. Thanks Culligan for your contribution to our quality of life.
Portable Exchange FAQ
We Have Answers!
What Is The Price Of Portable Exchange?
Culligan Orange County offers pricing based on your needs and budget. Pricing also would reflect the number of visits to the home. Please fill out a "Get Pricing" form and Orange County Culligan will contact you for accurate pricing based on your home.
How Many Tanks Do I Need For Portable Exchange Delivery?
This would depend on the amount of people living in your home and the hardness of your water.
Does Culligan Need Access To My House?
Typically the tanks are placed in the garage or on the side of the house. Most of the time the Culligan technicians have access through: gate, garage opener, PIN, etc.
Can I Purchase A Portable Exchange Tank From Culligan?
Culligan only rents its Portable Exchange systems.
Does Portable Exchange Waste Water?
No water is wasted with our system. All federal, state and local laws are adhered to in disposal of all discharge.